Regular maintenance of your instrument is a must if you want it to look, play, and sound like it should. Here are three simple-and-easy steps you can take to make your guitars and basses going for years to come.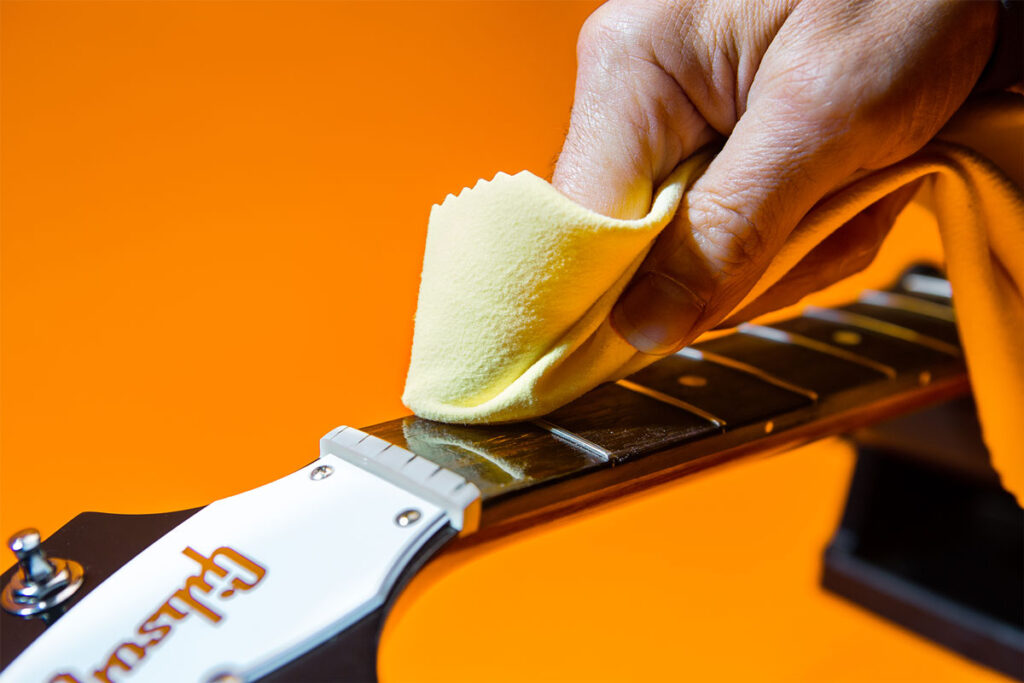 Clean & condition your instrument's fingerboard
Don't let your fingerboard get all dried out and grimy. Why? Dead tone.
The solution? Fingerboard 01 Cleaner and Prep and Fingerboard 02 Deep Conditioner Oil. First, take your strings off. Apply some Fingerboard 01 Cleaner to a clean cloth such as the Dunlop Polish Cloth. Rub the cloth up and down the fingerboard, using extra elbow grease wherever you find any gunk buildup. Let everything air dry.