The tremolo effect is a rock 'n' roll staple. Varying the volume of a signal up and down at regular intervals, it has been used by many crafty songwriters to add texture and motion to their pieces, creating countless hits that feature the effect as a signature, defining element.
The MXR Tremolo welcomes the beloved effect back into its ranks, and it comes equipped with six different waveforms and a bevy of features for advanced players, from stereo operation to tap tempo and expression pedal functionality to attack-sensitive envelope tremolo. It all comes in a single MXR housing.
Check out the MXR Tremolo in action below.
THE WAVEFORMS
The MXR Tremolo's six waveforms represent the most popular methods used over the years to produce the tremolo effect—and then some.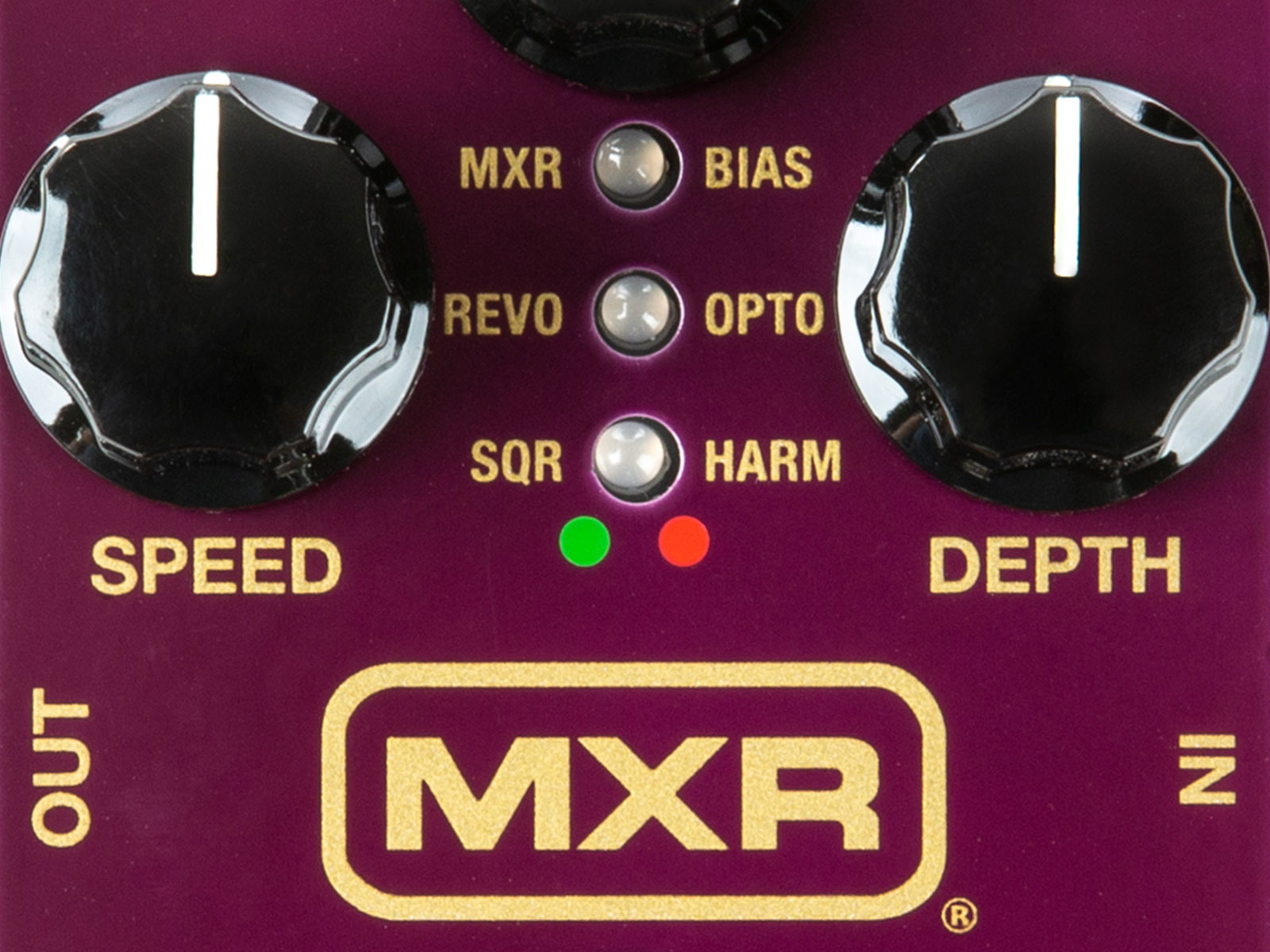 MXR
The MXR Tremolo's first setting is an exact recreation of the M159 MXR Stereo Tremolo. Originally designed to emulate the tremolo of vintage amplifiers, the rich tone and organic pulse of that pedal became a sought-after sound in its own right.
If you dig tremolo with a healthy side of distortion, then you'll be well-served by the MXR setting. In this clip, we've paired it with the very versatile, highly responsive MXR Super Badass™ Distortion—listen to how those vibrant pulses respond to high-gain, rock-ready harmonic content.