#PURPLEWAHCONTEST ENDED JUNE 14, 2022.
The Kirk Hammett Collection Cry Baby Wah delivers the heavy metal legend's signature wah tones in a special edition purple sparkle finish. "I always feel a great energy when I play my purple sparkle Ouija guitar," Kirk says. "I thought it would make a killer, sonically spiritual connection to have a pedal with that same outwards vibe."
These pedals are flying off the shelves like bat-winged devils, but we have one that could be yours. And it's got Kirk's sinister signature right on the side. Want it for your own collection?
Read on, fiends…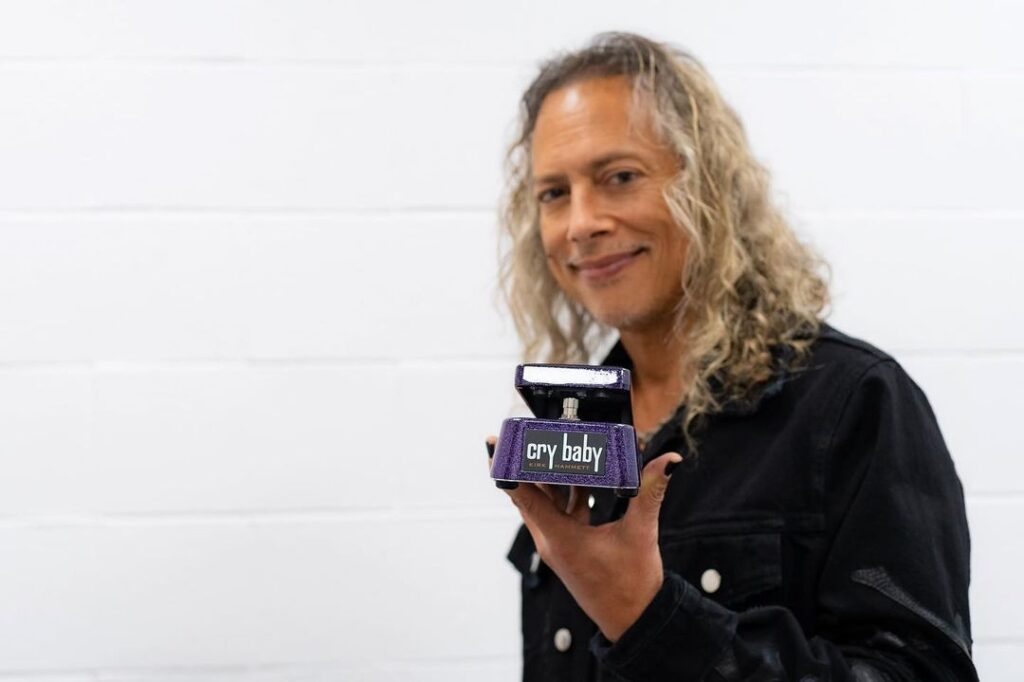 1. RECORD A VIDEO OF YOURSELF PLAYING ONE OF KIRK'S SOLOS.
We won't ask you to sign over your soul to win this particular Kirk Hammett Collection Cry Baby Wah—but we will ask you to play a solo. Pick one of Kirk's famous wah-infused solos and record a video clip of you playing your best rendition of it. To qualify, ensure that only your playing can be heard on the recording—do not include a backing track of any kind.